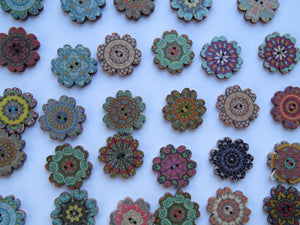 49 Retro Print Flower Shape Wood like Buttons 25mm diameter
The prints sent will be the ones shown in the photos.
We only send items by courier but you can add more buttons and pay no additional shipping.
More buttons shown in the photos but this is for a set of 49 buttons.