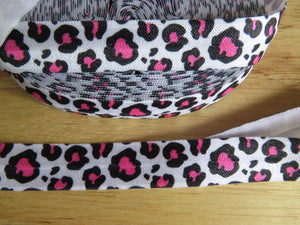 Use the menu to choose the length and the price will update with the length chosen.
Printed fold over elastic.

Use this elastic to bind necklines, hems, sleeves or bind a baby blanket or wrap or for other crafts and sewing.

Elastic has a line down the middle so you can fold it in half to sew.

You can also use flat as a trim, to make hairties and headbands.

Width 15mm when flat.

Length: Use menu to choose length.