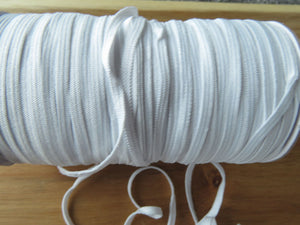 White KNIT elastic.
Knit elastic retains it width when stretched. If you want braided elastic which becomes thinner when stretched and has the horizontal ribs please ask for listing as stock varies with all our elastics.
Length 5m
Width 4mm
Use- sewing, face masks or other crafts.
If buying than one lot of 5m, the elastic will be sent as separate 5m lengths.